PROFESSIONAL EXPERIENCE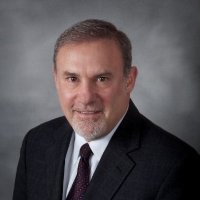 Mr. Squar's expert witness experience includes deposition and trial testimony in a multitude of cases. Trial testimony consists of several cases by jury or arbitration panels. He is a qualified expert and has testified in the U.S. District courts. He is also qualified as an expert in Orange County, Los Angeles, San Francisco and Carson City/Lake Tahoe Superior Courts. Mr. Squar has testified for JAMS and AAA Arbitration hearings.
Mr. Squar has been a consulting expert in over 60 cases, which include lost profits and loss of value damage calculations, purchase value analysis, accounting malpractice, critique of other experts' valuation and litigation reports, breach of contract issues and business valuation. He has worked with such notable companies as Hewlett Packard, Coca Cola, Avon Products and General Electric Capital Corporation.
Mr. Squar is a tax expert and has structured arrangements involving various business entities; including C & S corporations, limited liability companies, partnerships, individuals and sole proprietorships. His business valuation expertise includes valuing enterprises for litigation specific matters, merger and acquisition transactions, and estate planning purposes.
The various industries which Richard Squar has provided consulting include insurance, real estate, medicine, accounting, law, manufacturing, capital funding, and other professional services businesses.
Mr. Squar has worked with one of the largest international, and regional, certified public accounting firms. He has been a managing founding partner of a CPA firm that grew to 80 people. He has also been a partner-in-charge of taxation, a tax and litigation support partner, and currently is the founding director of Squar & Associates, a CPA firm in Orange County, California.
PROFESSIONAL CREDENTIALS & AFFILIATIONS
Certified Public Accountant (1978)
Masters Degree in Business Administration in Taxation (1981) - Outstanding Graduate Award
Certified Valuation Analyst (1995), National Association of Certified Valuation Analysts
Accredited in Business Valuation (2004), American Institute of Certified  Public Accountants
Certified in Financial Forensics (2008), American Institute  of Certified Public Accountants
Past Treasurer, National Board, Forensic Expert Witness Association
Past President, Orange County Board, Forensic Expert Witness Association
Member, California Society of Certified Public Accountants
Member, American Institute of Certified Public Accountants
Editorial Board Member for the PDI Global Publication The Expert
Mr. Squar can be reached through the office at (714) 825-0300, his cell (949) 375-4388 or email rsquar@squarassociates.com.